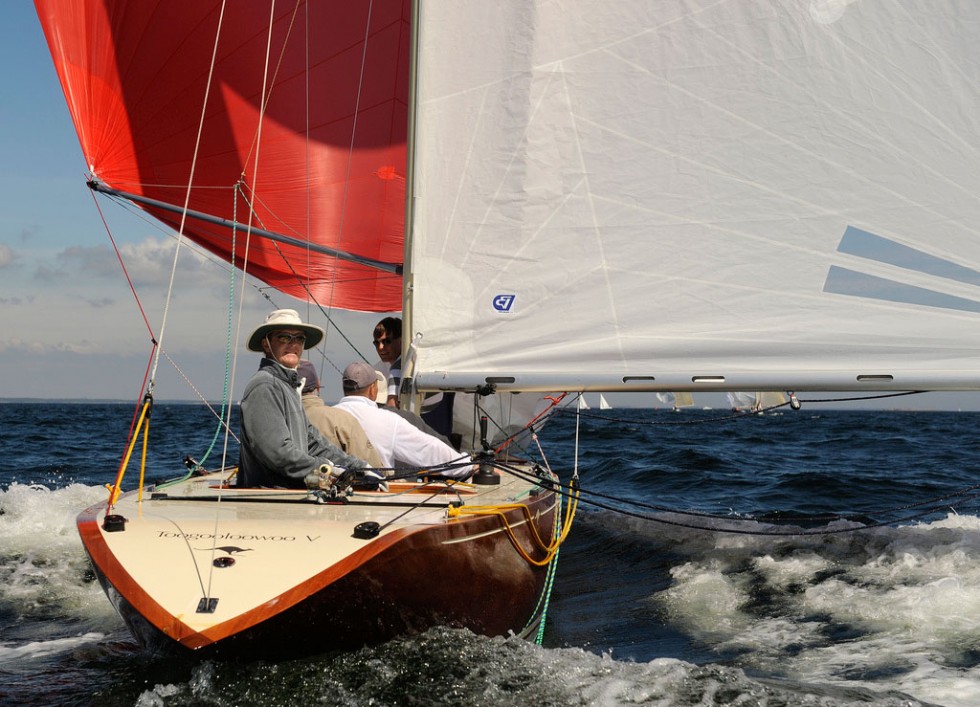 TOOGOOLOOWOO V is the second Six Metre construction to be commissioned by John Taylor. The name is from the Australian Aborigine. Her design closely follows that of the 12 Metres Intrepid and Valiant with fuller stem sections of the latter. Toogy is the only six metre to have been built to the loophole discovered in the Rule for measuring the waterline length. This loophole has since been closed. The Toogy V is a good all-around design but is weakest in light airs and best in a real blow.
AMERICAN-AUSTRALIAN CUP CHALLENGER 1970
1973 SIX METRE WORLD CUP - Fourth place
1975 SIX METRE WORLD CUP - Second place
She is built by Bily Barnett's yard in Sydney where the Aussie Twelves Dame Pattei and Gretel II also came to life. Construction is a double skin of Honduras mahogany planking over Danish ash frames and mahogany backbone.
- Designer: Sparkman & Stephens
- Builder: Billy Barnett
- Built: 1970
- Located: Kotka, Finland
Price 70 000 €
Contact Telephone number: +358 50 3035833
E-mail petri.tykka@redsky.fi
For more Toogooloowoo on this site
03.01.2011