Welcome to the Robbe & Berking 6mR Worlds 2013 sponsored
by Robbe & Berking Yachtmanufaktur and BMW!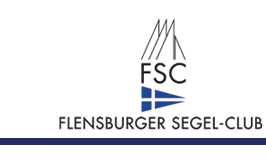 Finsma on saanut tarjouksen veneiden kuljetuksesta rekoilla Saksaan 6 mR MM-kilpailuihin. Veneen edestakaisen rahdin hinta on n. 4500 euroa/vene. Kuljetus on mahdollista järjestää 10 veneelle. Kuljetukset varataan sitovina ilmoittautumisjärjestyksessä. Varaa nyt paikkasi ja lähde kauden huipputapahtumaan.
---
Please find here after the provisional schedule for the Worlds 2013 organized
by the Flensburger Segel-Club, Glücksburg/Germany on Flensburg Innerfjord:

01.08. Registration at the race office Flensburger Segel-Club
02.08. 13.00hrs 1. Start Robbe & Berking Sterling Cup as Tune-Up Races for the
World Championship.
Total of 4 races are scheduled for the 6mIJ class.
02./03.08. Measurement and Robbe & Berking mR Sterling Cup
(Tune-up races for the worlds)
03.08. 19.30hrs Opening ceremony and dinner
for the Robbe & Berking 6 metre World Championship,
Dinner will be open too for the participants of Robbe & Berking Sterling Cup
and Robbe & Berking classics and takes place at Robbe & Berking classics
shipyard Flensburg including prize-giving ceremony for the
Robbe & Berking 6 metre Sterling Cup.
BMW Shuttle Service will be available.
04.-07.08. World- Championship Races 6mR class modern and classic division
04.08. 11.30hrs 1. Start Robbe & Berking 6 metre World Championship 2013
Total up to 8 races will be scheduled.
08.08. Reserve Day - Pricegiving Ceremony

All participating 6 mIJ boats will be moored at the yacht-harbor of Flensburger Segel-Club at Glücksburg.
Mooring for participating boats is free as of 26th 2013.
Camping and parking will be possible on the sportfield of Hanseatische Yachtschule within the yacht-harbor area.
Trailers, trucks etc. can be parked at the facilities of Robbe & Berking classic shipyard, Flensburg.
The race office will be located at the FSC - Clubhouse, Glücksburg- Quellental.
If you need further assistance please contact the FSC Office
Mrs. Birgit Lassen
Working hours Monday - Friday 10.00 - 12.30 hrs
Phone +49 - 4631 - 3233
Email: office(at)fsc(dot)de
---
As it is main holiday season in Germany at that time please make your reservations
for accommodation as early as possible.
Tourist Information Glücksburg: www.gluecksburg.de