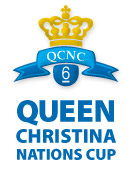 Kerää tiimi ja lähde Kanadaan kisailemaan. Ilmoittautuminen 30.6 mennessä.
The Vancouver 6mR Fleet and the Royal Vancouver Yacht Club invite countries or fleets to participate in the 2016 Queen Christina Nations Cup in Vancouver on the weekend of Sept.16 - 18, 2016.
Individuals are welcome to inquire as the organizers may attempt to assemble a single international team to challenge from the worldwide 6mR community. There is no entry fee. Modern 6mR yachts will be provided to visiting teams of four. The Regatta Format and the Queen Christina Nations Cup Deed of Gift are attached. The 'Notice of Race´ will follow.
Teams should acknowledge their participation prior to June 30, 2016 by emailing: Erin Christy (chair) erinpchristy@gmail.com / Brian Woodward:svicarian@yahoo.ca / Tony Griffin: edwardsgriffin@telus.net
More info
http://www.6metre.com/#!Queen-Christina-Nations-Cup-2016-Vancouver/caot/572c21d30cf2c0d03b68c393